The Camino de Santiago de Compostela
The Epitome of a Pilgrimage
We departed Lisboa, Portugal on June 2. Malena Serrato, Letitia Sokoll, Ursula Misaraca, Pauline Stehley and myself, Dolores Wells on mountain bikes that weighed somewhere between 50 to 500 pounds. It was downhill all the way out of Lisboa on cobblestone roads to the river. We had bike paths past the Oceanario and were literally on The Way.
We had signage to follow along The Way. It was a great day and a great start.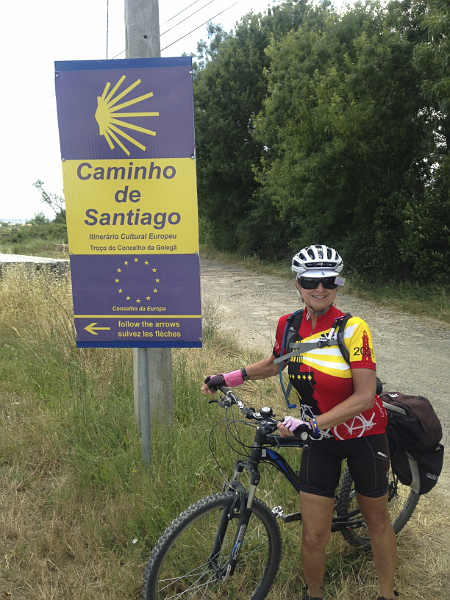 The first day was dry and warm and we weren't aware that we were about to meet the first of many Knights in Shining Armor or Angels on the trail. We stayed in Vila Franca de Xira. The next day I was the first to have a flat. We rode through wheat fields and vineyards. Got lost in Azambujo a cyclist tried to help us but took us to the main highway and we met two men from Germany that were also turned around however, between the 7 of us we were able to get back on track and over the tracks.
---
Some of our many paths. We had lots of Cobblestone roads, steep muddy rocky paths, wild berry bushes that attacked any bare skin. One day we took a little time out and explored Tomar Castle. What I enjoyed seeing on the clear days along our paths was the pink and purple flowers and all the butterflies they attracted. Another highlight along The Way was when we came out of the woods and there were two cars/trucks parked along the side of the narrow one lane road and the farmers stopped us and offered us homemade wine, cheese and sausage. We had no language barrier problems! What a treat.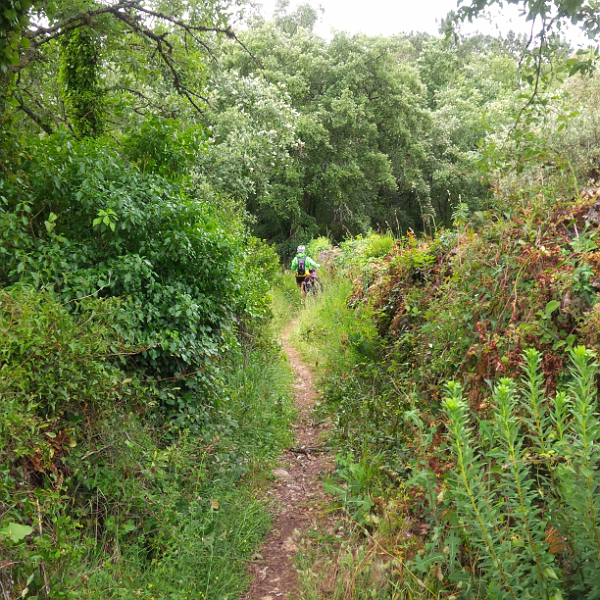 Then it rained for a couple of days; one can never be prepared enough for a deluge. But, the next day we were more prepared. It has been a very challenging pilgrimage for me, having never mountain biked before. I was way out of my element. On Sunday June 8th my journal says longest, most painful day. 12 hours 50 miles. It was a day of mishaps: Letty's cleats came apart, Ursula's bike was having a derailleur malfunction . And I was run over by my bike! But fortunately we were taking a rest day the next day; a well-earned day off the bike.
From Porto we rode along the shore to the Atlantic the coast line looked a lot like La Jolla and mostly cobblestone roads. We arrived at our B & B in Arcos and what a surprise Pink – Pink overload.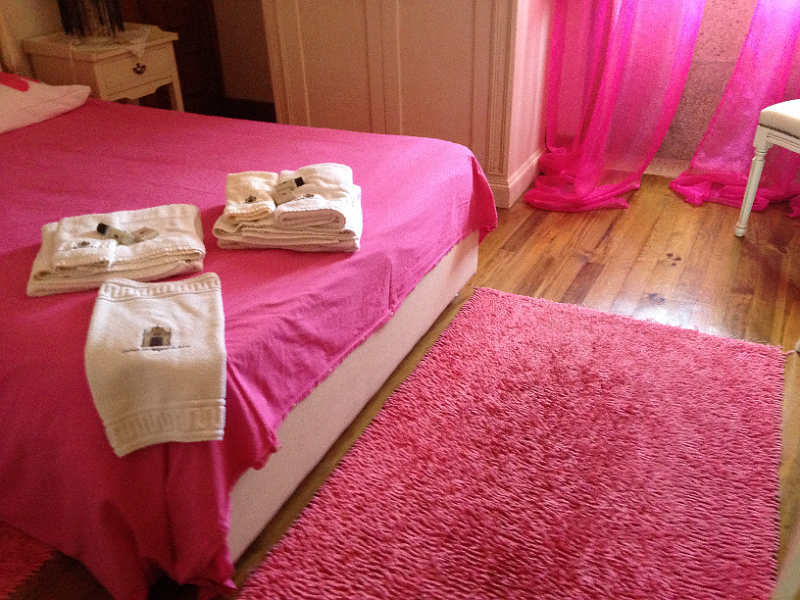 The next day must have been torture as I have a blank page in my journal. On to Tui we are in Spain the food is good the Sangria is muy bueno. It was hot and extremely rocky and hilly. This may have been the day another two Knights in Shining Armor helped carry my bike up the rocky hilly slopes, twice. They had gone ahead after the first terrain and came back to help after seeing what was ahead they could have continued on. They were angels. More Sangria – we are almost there.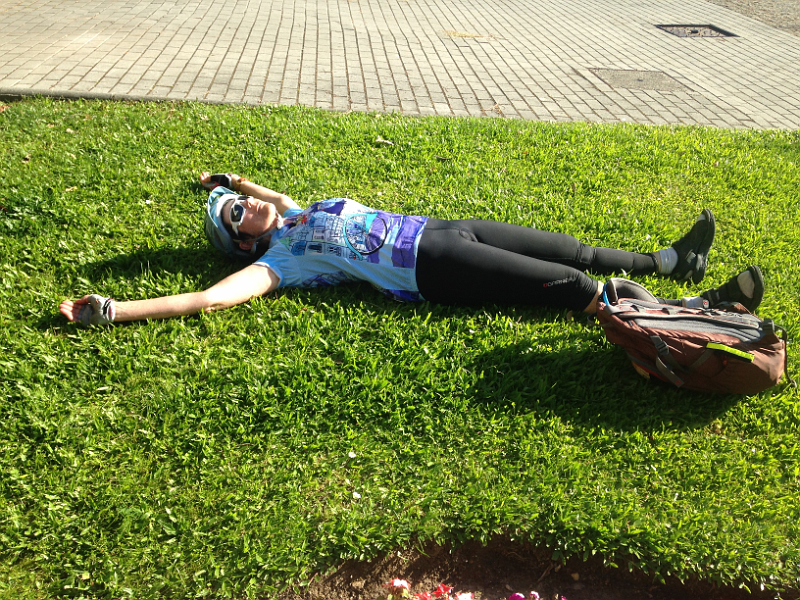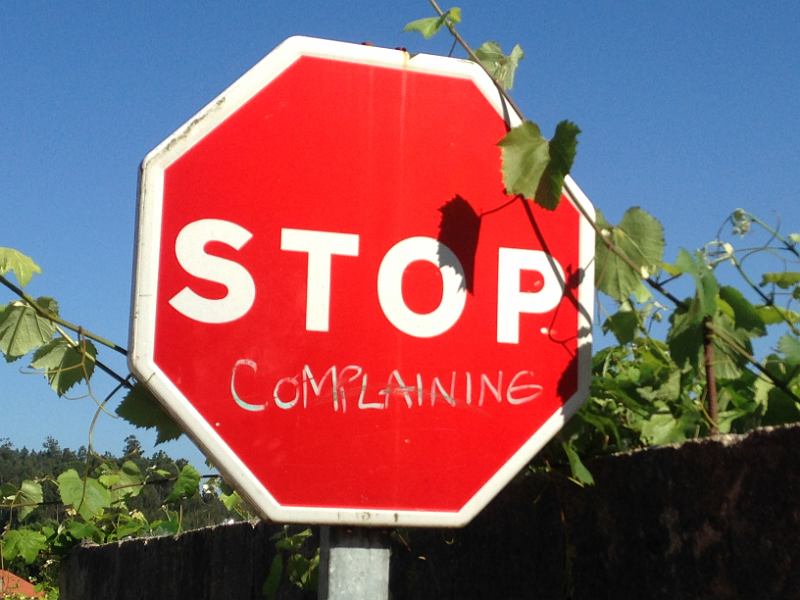 There were some serene sights along The Way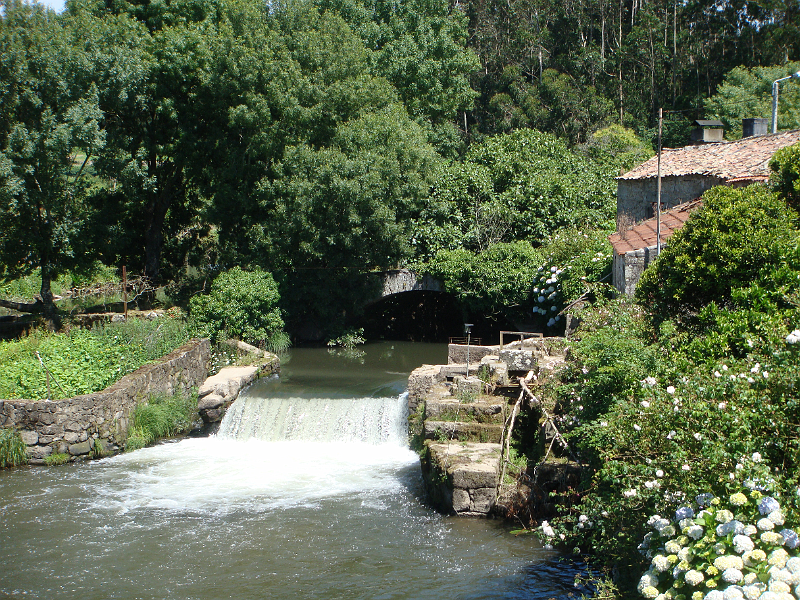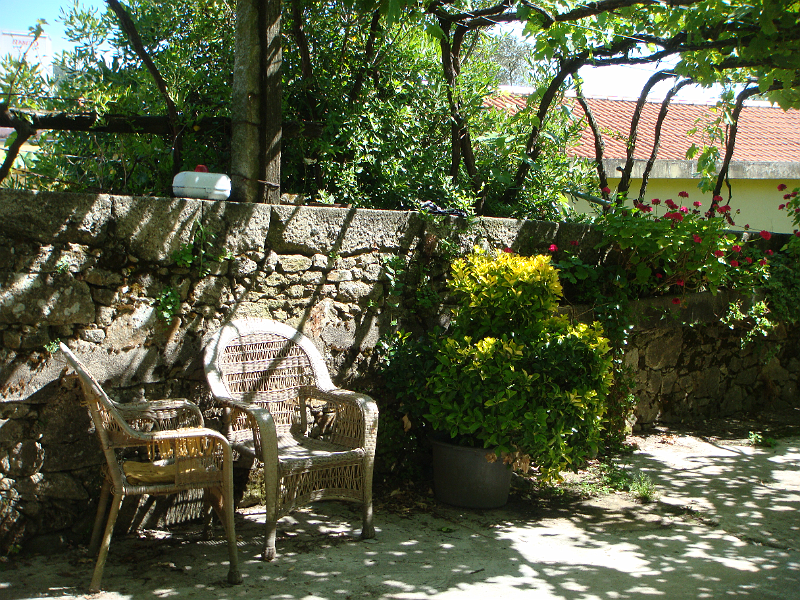 We have arrived.
Santiago de Compostela.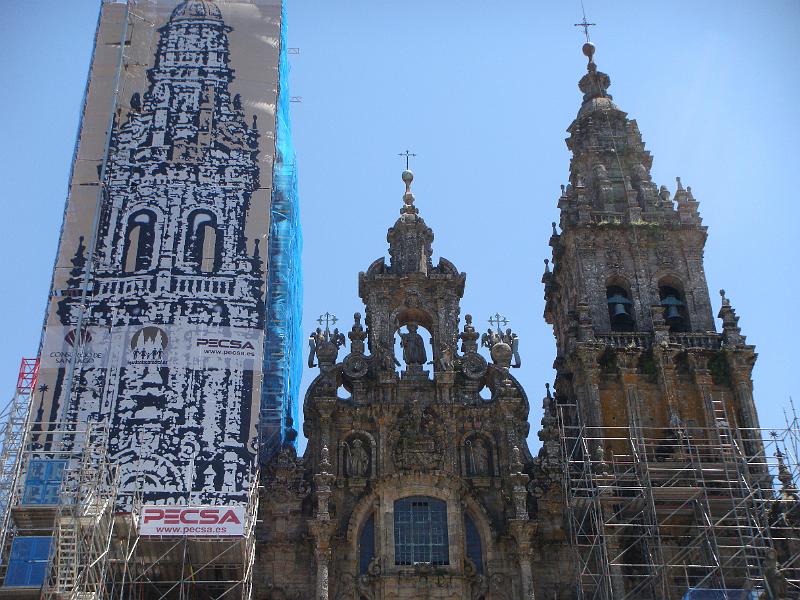 If you haven't seen the movie "The Way" with Martin Sheen it gives insight into the Camino and pilgrimage. I cycled The Camino a few years ago across Spain; it was not as difficult. This time we rode north from Lisboa, Portugal 12 days of cycling 400 miles to Santiago, not a well traveled Camino. It was a trip taken at the right time to the right place.
Will I ever mountain bike again? Hell NO. : )